Malaga is one of the cities most visited by tourists in Spain. For those who wonder what to do in Malaga? It should be noted that it is an ideal tourist destination to enjoy a honeymoon, bachelor parties or just a perfect vacation.
If you are planning your next vacation, think no more and get to know one of the most attractive destinations in Andalusia, discover everything that Malaga has prepared for you and live a unique experience combining history, culture, glamor, beaches and sunny days, in this fabulous city.
Fall in love with one of the most picturesque and attractive landscapes on your way to the touristy Costa del Sol and discover all the things to do in Málaga.
Next, we will show you in this virtual tour, our section "Things to do in Malaga"; here you will find a small summary of the most relevant tourist attractions of this dazzling city that you cannot miss during your tour of this destination.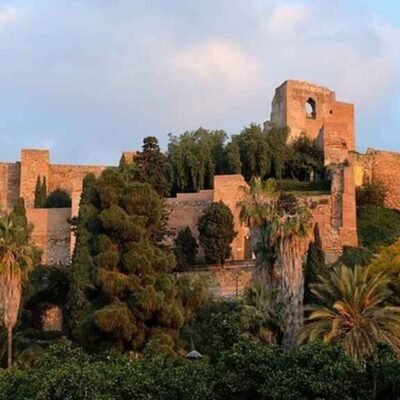 Built in the fourteenth century with the aim of protecting the Alcazaba, its name means "Mountain of Light", a name that is given thanks to its lighthouse and the barracks that served to house the soldiers.
It´s the ideal place to have a panoramic view of Malaga, even on clear days it is possible to see the Strait of Gibraltar.
One of the most relevant tourist attractions in the history of the Andalusian city, it fits perfectly into the category of Malaga places to visit.
Moreover, is that this imposing palace built by the Arabs in the 11th century, continues to look like that fortress that was used to protect and defend the city and its Muslim rulers from the Catholics.
You can buy the tickets here
If you are looking for where to go in Malaga during your visit to the city, we tell you that it has a wide variety of theaters and museums that give you the opportunity to learn more about this destination.
One of the most popular theaters is the Roman Theater, located at the foot of the Alcazaba; you also have a long list of museums, including the Picasso Birthplace Museum, the Russian Art Museum, the Glass and Crystal Museum and the Malaga Automobile Museum.
Open from Monday to Saturday, from 8:00 am to 2:00 pm, the Atarazanas Market is another of the must-see destinations on your trip to Malaga, here you will find the combination of a surprising and colorful 19th century building and a great variety of fresh products.
Ranging from Spanish sausages, to all kinds of cheeses, near the main entrance of the market you will find entertaining tapas bars.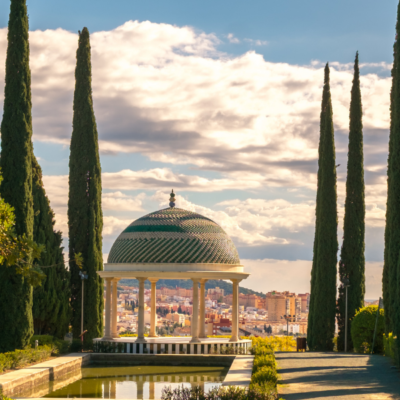 Historic botanical garden of La Concepción
This is a beautiful garden with more than 2,000 species of trees and plants spread over 250,000 m², if you are thinking about things to do in Malaga in October, this attraction is an excellent option if you want to escape the hustle and bustle of the city and be in contact with the natuThis attraction ranks as one of the largest tropical and subtropical gardens in all of Spain and Europe.
You can find more info about tickets, timetables and prices here
From this place, you can see a panoramic view of the city; you can also see the Gibralfaro castle and the Alcazaba palace, there are around 200 steps that will allow you to access this 87-meter high tower, which can be seen from far.
Its interior is splendid, with beautiful stained glass windows, a striking decorated ceiling and even a 4,000-pipe organ.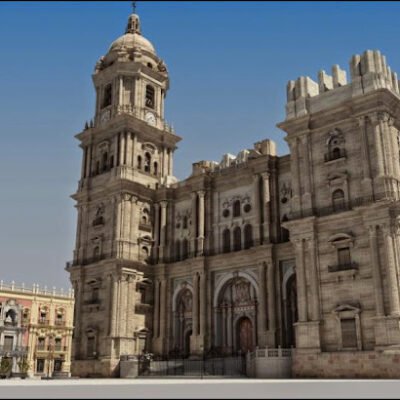 Not all are tours full of history and culture, Malaga also has splendid beaches ideal to relax a bit and enjoy a sunny day, each beach has its characteristic attraction, you can find family beaches, fishermen and even the most popular ones for the practicing water sports, here we leave you a small list of some of the beaches closest to the city:
El Palo Beach
Peñón del Cuervo Beach
Malagueta Beach
The beach of El Campo de Golf
Caleta Beach
Misericordia Beach
Known as the art district, in the Soho neighborhood you will find spaces with the best of street art, it is one of the most visited tourist sites by tourists, full of nice people, art galleries, trendy bars, commercial and artisan shops , and international cuisine restaurants.
One of the must-do activities on your visit to Malaga is seeing a flamenco show up close. Delve into the unique sensations of this art form and feel the passion it transmits, the strength, a dance that will make your hair stand on end. Take advantage of your stay in the center and visit one of the best tablaos in Malaga:
Cal Y Canto: Here you can buy your ticket for only 25€
If you are passionate about this art and you are interested in getting to know it even more closely, we invite you to enjoy an intimate and unforgettable experience at the hands of an authentic flamenco dancer.
Intimate Flamenco Tour: Get more info here
Are you going to stay more than 2 days in Málaga?
There are very nice places to explore in the sorroundings of Málaga and the tour of each of them is really worth it. If you plan to visit several museums, wineries, oil mills or other extreme activities full of adrenaline, like visiting the Caminito del Rey hikin trail, you will need between 4 and 5 days. We would like to take you to know the most visited places near Málaga, if you stay in the city you do not have to worry, each destination that we will show you is located one or two hours from Málaga. These are the best places to visit near Málaga:
About 50 minutes from the city are the amazing Caves of Nerja; these were discovered during the 50's by a group of local young people and are currently one of the greatest attractions of Malaga.
It´s divided into three different galleries, although only around 140 thousand squares meters from the cave are accessible to visitors. The excursion can last between 45 minutes and 1 hour, it is a quite cold place so it is best to wear comfortable and warm clothes, and good sports shoes.
You can buy the tickets here
This trail was once considered the most dangerous in the world, but now it is a 100% safe destination so you no longer have to worry, the trail is one-way so you should finish it once you decide to do it.
If you are one of those who he is afraid of heights, keep in mind that this attraction is more than 100 meters above the ground and there are approximately three kilometers of narrow walkways to complete the route.
The Caminito Del Rey tour from Malaga offers you day trips to this destination, which include transport by minibus from the city, entrance ticket and guided tour.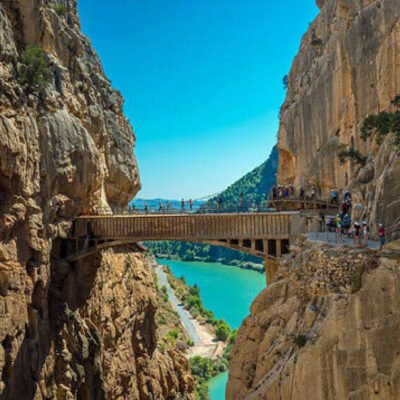 It is considered one of the most beautiful towns in Spain. It is located six kilometers north of Nerja, is an example of the typical white village of Andalucía.
A village full of small streets adorned with hundreds of varieties of plants and flowers that give color to its streets and contrast with the white of the walls.
It is undoubtedly a must on your route through Málaga.
During the day trip from Malaga to Ronda, you will get to know one of the warmest and most charming towns, it is located approximately 1 hour 30 minutes from the city, and it offers incredible panoramic views thanks to its position on top of a hill.
Its greater popularity is due to the attractiveness of the bridge that connects the old and new areas of the town, known as "Puente Nuevo", but there are also many other attractions to see such as the Mondragon Palace, El Mirador, the Plaza de Toros, the Casa Del Rey Moro or simply stroll through its narrow streets and visit its best wineries.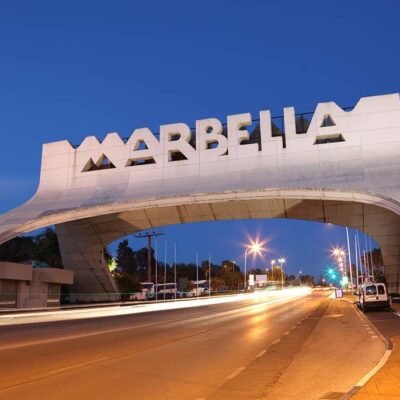 If you want guaranteed fun, the modern city of Marbella just 1 hour from Malaga has everything you need, from 20 km of beautiful beach to bars, VIP clubs and luxury shops, it is one of the most elegant and popular places in all Andalusia, the best place to have fun or relax.
Puerto Banús is known as the epicenter of glamor in the city of Malaga, when arriving at this destination the first thing that is observed are the yachts and luxury cars that stand out in the area, this marina concentrates a large part of the activity of La Alta Marbella society.
Its streets are full of international brands and exclusive brands, but without a doubt, the most attractive thing about this destination is its nightlife, thanks to its wide variety of pubs and luxury clubs that usually have great DJs as their main guests, of World class.